Journal Entry:
Sun Aug 23, 2009, 3:46 AM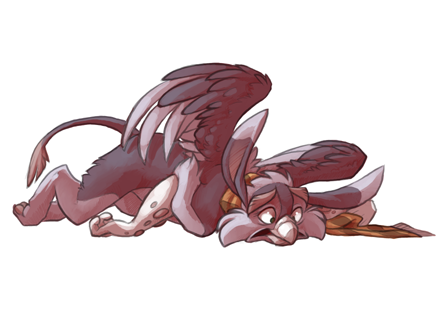 You must see before you die.
This is an amazing flash animation created by someone who went to my university, James Lee, and Hania. It's worth a look!
www.newgrounds.com/portal/view…
Art Trades:
Closed.
Commissions:
Open
Requests:
Never unless I offer.
All dollars are in US dollars to avoid confusion.
Sketch (Digital, or traditional if you prefer) - $5
Cleanly Outlined - $10
Flat colour - $15
Shaded, no background - $25
Shaded, simple background - $30
Shaded with scene for background - $40
Extra character 50% off. (Or, one half.)
These prices are a rough guide, and are assuming my usual half realistic/half cartoony style. The more cartoony, the cheaper the price, and the more realistic, the steeper the price.

Basically, if you're confused like I am, just note me.

I have
0
slots open...
1
RonsoStryder
2
Viviane-Sea
3
Key-FeathersMLP
Waiting list (is infinite, I think):
Important:
</b> "Spirit-sai" you were on my waiting list, but I can't get in contact with you. If you have a new account, please feel free to note me and you will get the top spot.
AndyPandykinzz
RyoOhki
bluekillerdonkey
Booda-licious
maganja
Trabbii
I've gotta get some better ref sheets done. XD Until then, here are some characters I like:
Ayem -
ayem.deviantart.com/art/New-Ay…
Ivoncraft -
ayem.deviantart.com/art/Ivoncr…
Azar (used to be Etch) -
ayem.deviantart.com/art/Etch-B…
ayem.deviantart.com/art/Azar-T…
Hopi -
ayem.deviantart.com/art/Hopi-R…
Work on picture book - not much of a percentage complete. (Now I know why I went into games design and not children's book illustration XD)
Xmas gifts