Journal Entry:
Thu Jul 23, 2009, 8:00 AM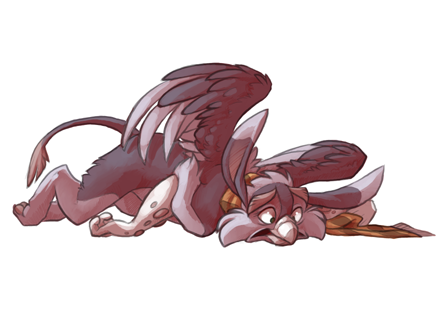 www.youtube.com/watch?v=4-94Jh…
It made my day.

Art Trades:
Closed.
Commissions:
Open
Requests:
Never unless I offer.
All dollars are in US dollars to avoid confusion.
Sketch (Digital, or traditional if you prefer) - $5
Cleanly Outlined - $10
Flat colour - $15
Shaded, no background - $25
Shaded, simple background - $30
Shaded with scene for background - $40
Extra character 50% off. (Or, one half.)
These prices are a rough guide, and are assuming my usual half realistic/half cartoony style. The more cartoony, the cheaper the price, and the more realistic, the steeper the price.

Basically, if you're confused like I am, just note me.

I have
0
slots open...
1
RonsoStryder
2
Viviane-Sea
3
Key-FeathersMLP
Waiting list (is infinite, I think):
Important:
</b> "Spirit-sai" you were on my waiting list, but I can't get in contact with you. If you have a new account, please feel free to note me and you will get the top spot.
AndyPandykinzz
RyoOhki
I've gotta get some better ref sheets done. XD Until then, here are some characters I like:
Ayem -
ayem.deviantart.com/art/New-Ay…
Ivoncraft -
ayem.deviantart.com/art/Ivoncr…
Azar (used to be Etch) -
ayem.deviantart.com/art/Etch-B…
ayem.deviantart.com/art/Azar-T…
Hopi -
ayem.deviantart.com/art/Hopi-R…
Work on picture book - not much of a percentage complete. (Now I know why I went into games design and not children's book illustration XD)
Xmas gifts